Pancetta Coppata – Italian bacon with coppa ham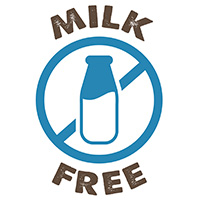 Our Pancetta Coppata is made with exclusively Italian meat, with the quality and expertise that have set Rovagnati products apart from the very beginning.
This product starts with a lean pancetta bacon, which is salted, wrapped together with coppa ham, and finally tied. The distinctive aroma of coppa ham brings out the traditional softness of Italian-style bacon, all perfectly cured. Gluten free.

Borgo Rovagnati guarantees great care, artisanship and passion. The animals are fed strictly controlled, high quality food.
Listed in the AIC Guide*
*See the official Italian Coeliac Association (AIC) website for more information on coeliac disease and a gluten free diet: www.celiachia.it
Nutritional values per 100 grams
Energy
1274 kJ - 307 kcal
Fats
of which satured fatty acids
25 g
8,8 g
Carbohydrates
of which sugars
0,5 g
0,5 g
Proteins
20 g
Salt
3,5 g