Naturals Roasted Cooked Ham - Take Away
Naturals Roasted Cooked ham is the top Rovagnati roasted cooked ham: delicious, wholesome and healthy, made only from meat originating from Animal Welfare certified farms and natural ingredients in strict compliance with Italian tradition and the guidelines of Rovagnati's Responsible Quality Program.
Available in 100g pack.
Rovagnati Naturals: Taste and Italian Tradition for a sustainable world
Did you know...
Naturals Roasted Cooked Ham - Take Away is made only using meat of pigs raised in conformity with the animal welfare guidelines of the RRQ program:
• Animal Welfare
• 0% Antibiotics pigs bred without antibiotics
• 0% Added nitrates without preservatives
• 0% Hormones
• 0% Genetically Modified Organisms*
• 0% Gluten, milk proteins, added monosodium glutamate

* percentages referring to non-meat ingredients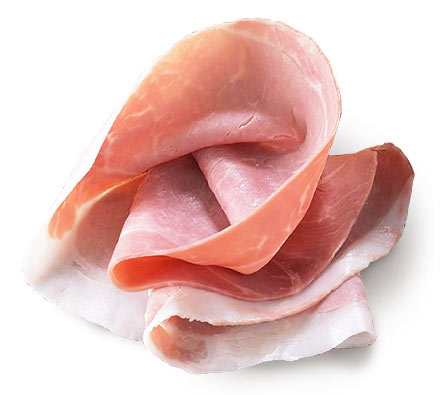 Nutritional values per 100 grams
Energy
575 kJ - 137 kcal
Fats
of which saturated fatty acids
7,0 g
2,5 g
Carbohydrates
of which sugars
1,6 g
1,2 g
Proteins
17 g
Salt
1,9 g