Mortadella with Bronte Pistachios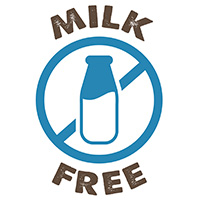 A unique Mortadella with a unique and unmistakeable taste. Made exclusively with Italian meat according to the traditional methods of Italian charcuterie. Only the finest cuts of pork are used in this product. It is slow-cooked in traditional brick ovens that preserve its characteristic soft and meaty consistency. Gluten free.
Borgo Rovagnati guarantees great care, artisanship and passion. The animals are fed strictly controlled, high quality food.
Listed in the AIC Guide*
*See the official Italian Coeliac Association (AIC) website for more information on coeliac disease and a gluten free diet: www.celiachia.it
Good to Know
BORGO ROVAGNATI GOURMET: THE INGREDIENTS THAT MAKE IT SPECIAL
BRONTE P.D.O. PISTACHIOS
The Sicilians call it the frastuca (from frastucara, pistachio plant) or Oro Verde (Green Gold): the Bronte pistachio is rooted, literally and figuratively, in the town of Bronte on the western slopes of Mount Etna. The hard and arid soil and harsh climate don't stop the harvest from taking place every two years in September, from plants that can live over 300 years - but they do give the pistachios extraordinary flavour and aroma. This little fruit holds generations of tradition, passed down from father to son. That's why we chose it for our Borgo Rovagnati Mortadella: the perfect blend of quality and celebration of the territory.

Nutritional values per 100 grams
Energy
1251 kJ - 302 kcal
Fats
of which satured fatty acids
26 g
9,1 g
Carbohydrates
of which sugars
1,0 g
0,5 g
Proteins
16 g
Salt
2,0 g