Salame Toscano – Tuscan-style salami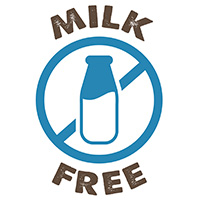 Borgo Rovagnati's Salame Toscano has a strong flavour with distinctive aromas. It is made from the finest cuts of 100% Italian pork, from a fully controlled supply chain. It is cured for a minimum of two months to bring out its best flavours. When cut, it displays a perfect balance between lean and fat. Gluten free.
Borgo Rovagnati guarantees great care, artisanship and passion. The animals are fed strictly controlled, high quality food.
Listed in the AIC Guide*
*See the official Italian Coeliac Association (AIC) website for more information on coeliac disease and a gluten free diet: www.celiachia.it
Good to Know
*See the official Italian Coeliac Association (AIC) website for more information on coeliac disease and a gluten free diet: www.celiachia.it

Nutritional values per 100 grams
Energy
1444 kJ - 348 kcal
Fats
of which satured fatty acids
28 g
9,8 g
Carbohydrates
of which sugars
0,0 g
0,0 g
Proteins
24 g
Salt
3,6 g