Salame Toscano – Tuscan-style salami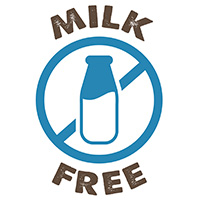 Borgo Rovagnati's Salame Toscano has a strong flavour with distinctive aromas including that of Voghiera DOP garlic. It is made from the finest cuts of 100% Italian pork, from a fully controlled supply chain. It is cured for a minimum of two months to bring out its best flavours. When cut, it displays a perfect balance between lean and fat. Gluten free.
Borgo Rovagnati guarantees great care, artisanship and passion. The animals are fed strictly controlled, high quality food.
Listed in the AIC Guide*
*See the official Italian Coeliac Association (AIC) website for more information on coeliac disease and a gluten free diet: www.celiachia.it
Good to Know
BORGO ROVAGNATI GOURMET: THE INGREDIENTS THAT MAKE IT SPECIAL
VOGHIERA P.D.O. GARLIC
Emilia Romagna is famous as the birthplace of many traditional products used in Italian cuisine. But not many people know about Voghiera P.D.O. garlic. This white-coloured garlic with subtle pinkish veins and few cloves is marvellously delicate and mild, almost sweet. It has been used in many recipes since the 7th century thanks to its perfect balance of flavours. We have chosen this garlic for our own interpretation of Tuscan Salami, to enhance the fine select cuts of meat and the traditional production and curing techniques.

Nutritional values per 100 grams
Energy
1444 kJ - 348 kcal
Fats
of which satured fatty acids
28 g
9,8 g
Carbohydrates
of which sugars
0,0 g
0,0 g
Proteins
24 g
Salt
3,6 g