Salame Rustico ai semi di finocchio - Rustic salami with fennel seeds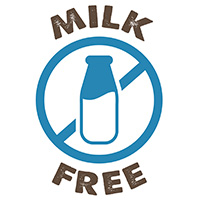 Borgo Rovagnati Rustic Salami with fennel seeds has a bold and aromatic flavour thanks to the unmistakable scent of wild fennel seeds. Made from 100% Italian pork from a fully controlled supply chain, it is a blend flavoured with salt, pepper, spice extracts, and aromatic Mediterranean herbs, and is cured for a minimum of two months. Gluten free.
Borgo Rovagnati guarantees great care, artisanship and passion. The animals are fed strictly controlled, high quality food.
Listed in the AIC Guide*
*See the official Italian Coeliac Association (AIC) website for more information on coeliac disease and a gluten free diet: www.celiachia.it
Good to Know
BORGO ROVAGNATI GOURMET: THE INGREDIENTS THAT MAKE IT SPECIAL
SICILIAN FENNEL SEEDS
Historically known for its extraordinary aromatic profile, fennel is one of the classic Mediterranean herbs used in Italian cuisine for its countless properties. Sicily in particular has used fennel in many ways since ancient times. Its seeds are used for everything from beverages to food preparation. Among these is our Borgo Rovagnati Rustic Salami, with Sicilian fennel seeds to enrich and enhance the unique flavour and extraordinary quality of the ingredients.
Nutritional values per 100 grams
Energy
1461 kJ 352 kcal
Fats
of which satured fatty acids
28 g
9,8 g
Carbohydrates
of which sugars
0,0 g
0,0 g
Proteins
25 g
Salt
3,5 g