Salame Gentile – Seasoned salami with natural casing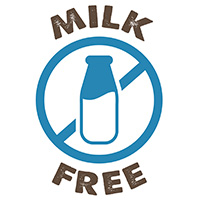 Gentile salami is a typical product from the Italian tradition. Perfectly cured and well-spiced, it offers an unmistakable aroma and flavour. Its main characteristic is the natural casing used in its production. The salami is tied by hand with string, as tradition dictates. Then it is cured in a cellar for 90 days, ensuring that the salami dries naturally and evenly. Gluten free.
Borgo Rovagnati guarantees great care, artisanship and passion. The animals are fed strictly controlled, high quality food.
Listed in the AIC Guide*
Good to Know
*See the official Italian Coeliac Association (AIC) website for more information on coeliac disease and a gluten free diet: www.celiachia.it
Nutritional values per 100 grams
Energy value
1592 kJ - 384 kcal
Fats
of which saturated fatty acids
32 g
11 g
Carbohydrates
of which sugars
0,0 g
0,0 g
Proteine
24 g
Salt
3,2 g