Salame Goccia – teardrop-shaped quick-cured salami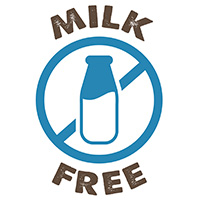 Goccia Salami is instantly recognizable by its typical flattened pear shape. This product is made with 100% Italian meat in accordance with traditional Italian charcuterie methods and stands out for the delicate, sweet flavour it develops during a short curing period and thanks to its low fat content.
Borgo Rovagnati guarantees great care, artisanship and passion. The animals are fed strictly controlled, high quality food.
Listed in the AIC Guide*
Good to Know
*See the official Italian Coeliac Association (AIC) website for more information on coeliac disease and a gluten free diet: www.celiachia.it
Nutritional values per 100 grams
Energy
878 kJ - 210 kcal
Fats
of which satured fatty acids
12 g
4,2 g
Carbohydrates
of which sugars
0,5 g
0,0 g
Proteins
25 g
Salt
3,1 g